Excel Plugin
SMS Excel plug-in allows you to send SMS directly from an excel sheet to your customers. You can send bulk SMS in a speedy manner through an excel plug-in for sending Bulk SMS. From simple promotional SMS to customized payment reminders you can use it for a variety of purposes. It acts as a common platform where you have details and contact numbers of the customers and all you have to do is just click on the SMS Studio and create a new SMS Excel plugin provides you the operational convenience in staying connected with your customers. Thus our SMS Plug-in can be directly integrated with Microsoft Excel.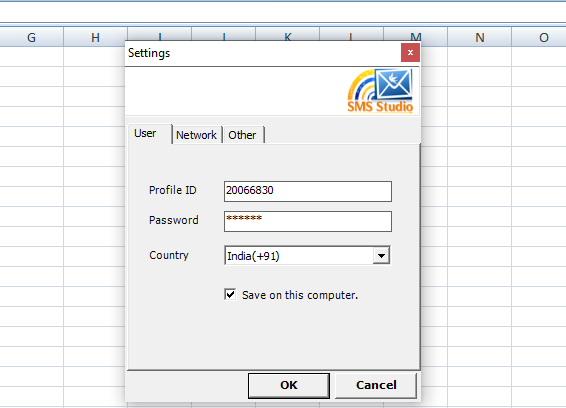 Same Functionality & Easy Process
Excel Plugin allows you to use all the features as that of the panel. This means that all the features that can be used on the panel can be used with the help of Excel Plugin. You can create a customized SMS for your campaign which could be simple promotional one or a customized transactional one. You can select as many numbers as you want, and send SMS to them in one-go!! Excel Plugin Saves Time and you can send personalized SMS using our excel plugin making sure that you send multiple messages in one go saving time.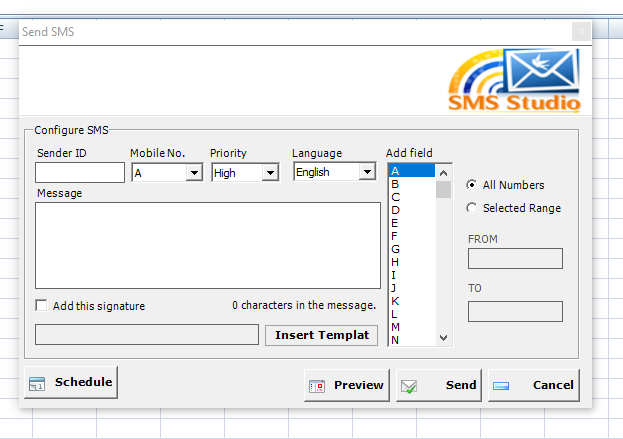 Send Bulk SMS Directly From Your Excel Sheet!!
Preparing Your SMS List In Excel To Send A Personalized SMS
This section deals with a few Excel tricks that help you using personal information into your messages. Suppose you want to confirm appointments for your finance business. Your customers expect a personal invitation as well as the date and time of their appointment with you. We start with this basic information in our Excel file.
And our goal is to send the following message to the recipients in this file.
"Dear Mr. Franklin, your appointment is scheduled on November 1, 2015 at 11:00. Best Regards Idigov Personal Finance"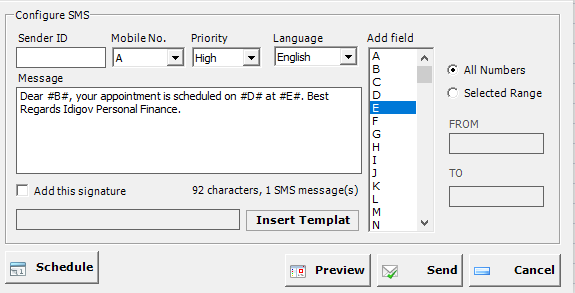 Click on the blank space and write your message and for mentioning the fields like name, date and time, click on the add field drop down menu. For example in above case to write names, click on the Add Fields option and click B. Here after do the same for the date and time option. After that you can preview one of the messages using the button below. And click on Send to Send you personalized Bulk SMSs in one go!!!